Reshma Bano Qureshi who was attacked with acid by her brother-in-law in 2014, walked the ramp at the New York Fashion Week on Thursday. 19 years old Reshma dressed in a long-sleeved white gown with colorful panels designed by Archana Kochhar, she looked nothing less than a princess by topping her ensemble with a tiara.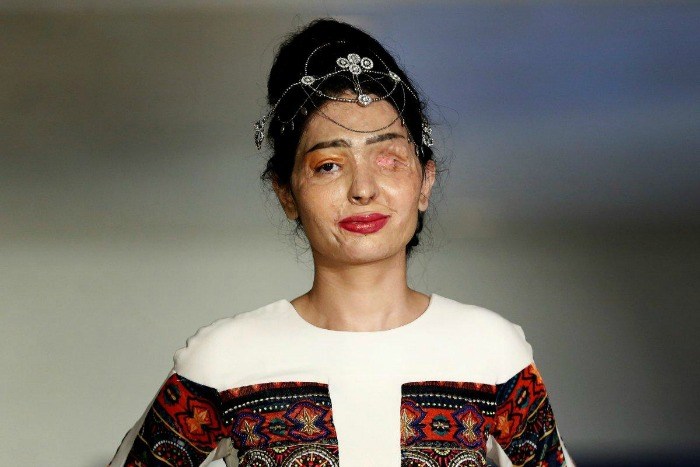 That acid attack made her face disfigured, but she hasn't lost her hope and decides to associate with Make Love Not Scars community which helps the acid attack survivors to protests against sellers of acid in general stores.
In this video below Reshma Qureshi's eyes were fully filled with tears when she FTL Moda told her that she will walk the ramp of New York Fashion Week.
"I WANT TO TELL THE WORLD – DO NOT SEE US IN A WEAK LIGHT AND SEE THAT EVEN WE CAN GO OUT AND DO THINGS. PEOPLE HAVE A TENDENCY TO LOOK AT ACID ATTACK SURVIVORS FROM ONE PERSPECTIVE AND I DON'T WANT THEM TO LOOK AT THEM LIKE THAT ANYMORE."

said Reshma
Reshma steals the show at New York Fashion Week with her princess look.