After ruling the roost in Hollywood with her innumerable appearances and accolades, Priyanka Chopra is out winning it for us, for the entire nation. While the 'Baywatch' is still to roll out PeeCee's dare-devilishness (according to the Rock), she was recently in the spotlight of a global event, and the reason couldn't have made us more proud!
The now international diva was recently inducted as the Global Goodwill Ambassador to the UNICEF family by none other than David Beckham and Millie Bobby Brown on the eve of UNICEF's 70th anniversary and the reception was a grand affair.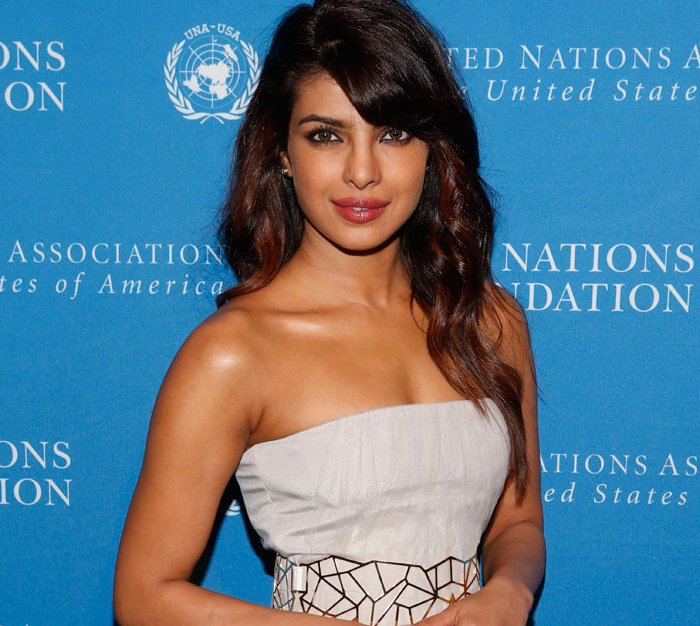 Earlier, the actress was appointed by the United Nations Children's Fund (UNICEF) as its National Ambassador, with the responsibility of promoting issues relating to child rights and adolescence.
The pictures from the ceremony have made it to the light and they are larger than life! Check it out.
1. Making us proud

https://www.instagram.com/p/BN8Ki5QDLtc/
2. Of the house, now! Congrats PC
3. Sharing a moment with the other dignitaries
4. From one heart to millions!
https://www.instagram.com/p/BN8X3oCj2hE/
5. With David Beckham rooting for #foreverychild 
https://www.instagram.com/p/BN8XCA3DwMU/
6. Only the beginning! 
https://www.instagram.com/p/BN8OR6GDrMi/
7. Giving her regards
https://www.instagram.com/p/BN8EKXajwmt/
8. Talking equality
https://www.instagram.com/p/BN8HMXrD4P6/
I don't know about you, but this made my day! We are truly honoured and overwhelmed to have you, Priyanka! You're a living inspiration. Lots of love from this side to the other!