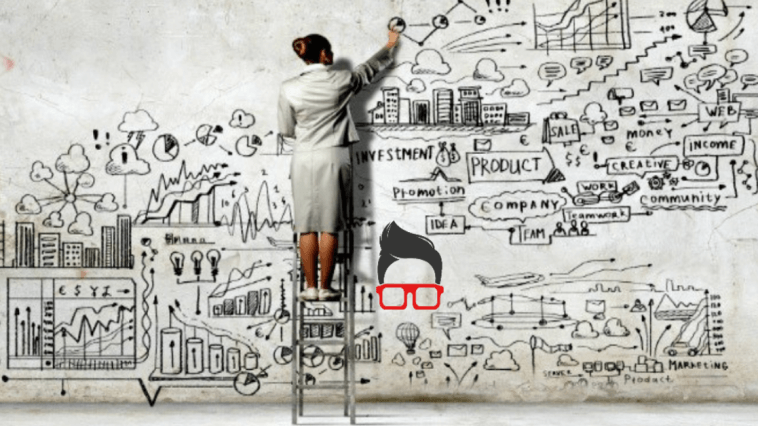 In the past couple of decades, the status of women in Indian society has changed drastically. Today, Women have been playing a vital role in the growth of the Indian economy and have made a big impact and got success in almost every sector. Here I have listed the 10 most Famous Female Entrepreneurs, who have done something different to boost the Indian economy and inspired other women.
#1 Vandana Luthra – The founder of VLCC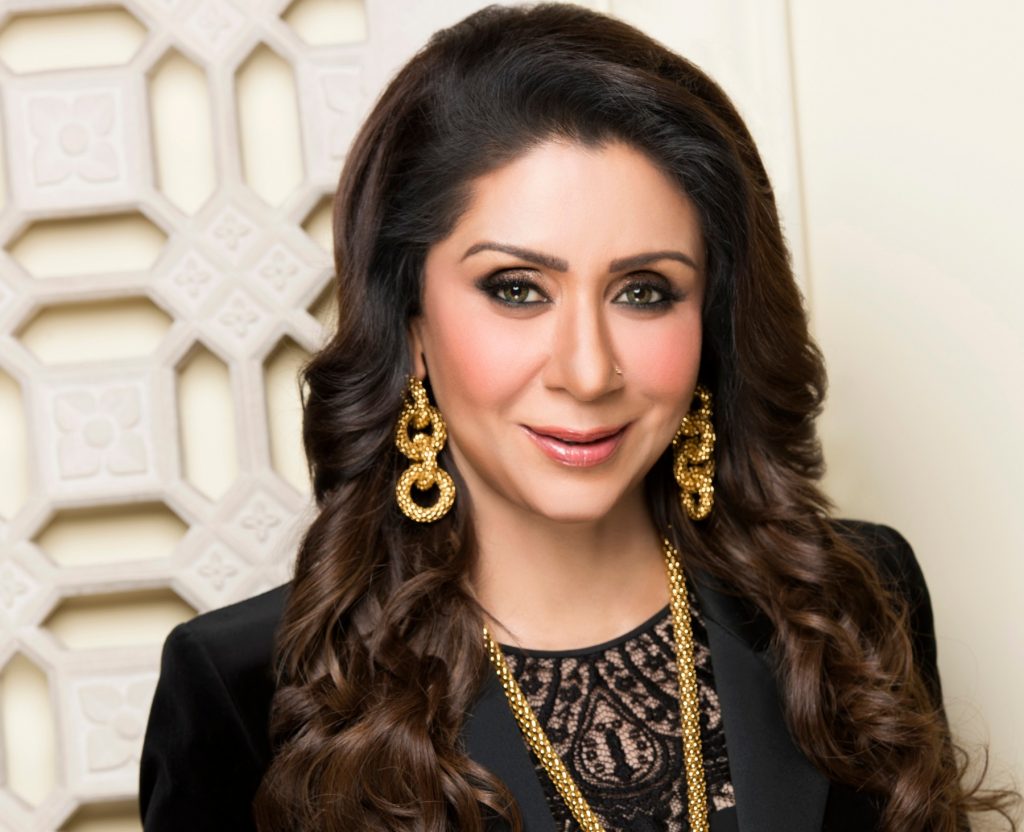 Vandana Luthra is an Indian businesswoman, philanthropy and chairperson of the beauty & Wellness sector skill council (B&WSSC). In 1989, she stared the company called VLCC as a beauty and slimming service centre. Later, she added more services such as hair build, full-body laser, grooming and Dermat services. In April 2013, she awarded with Padma Shree award by Indian President Pranab Mukherjee. Vandana Luthra has been running NGO called Khushii, which offers a scholarship for free education to those who are underprivileged and physically challenged.
#2 Kiran Mazumdar Shaw – The founder of Biocon Limited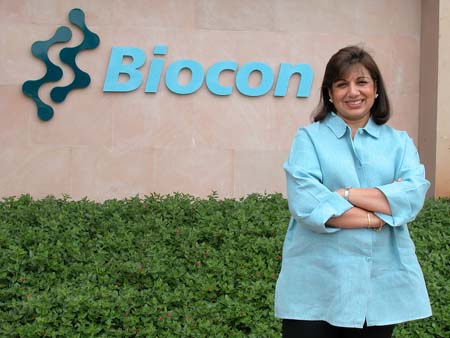 Kiran Mazumdar Shaw is known as India's wealthiest self-made woman who found a biopharmaceutical firm in 1978. This firm has entered in US biosimilars market and is getting the attention of investors. As per Forbes, it is the first company to get approval from the USFDA. She has put big fortune to build deep R&D- Based biotech firm. In 2019 she held the title called Indian's 54th richest person and world's 65th powerful woman. As far as her qualification is concerned, she did a bachelor's and master's degree from Bangalore University and Melbourne University respectively.
#3 Priya Paul– The chairperson of Park Hotel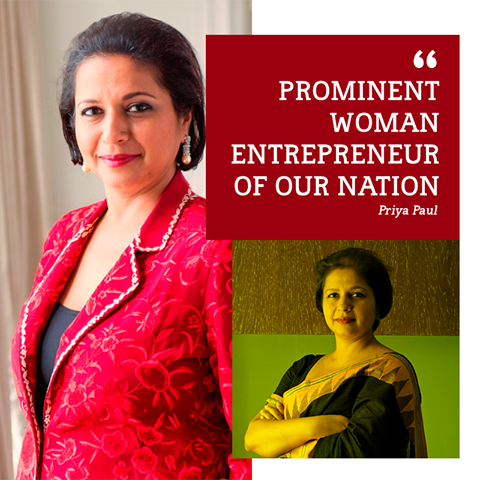 Priya Paul is an Indian woman Entrepreneur who is chairperson of Apeejay Surrendra park hotels. After finishing her studies from Wellesley College (US), she started working under her father as a marketing manager. At age 51, she is considered one of the most influential women. According to Wikipedia, in 2012, Paul revised India's most honorable award called Padma Shree Award by Pratibha Shing Patil (Former Indian president).
#4 Ritu Kumar – The Fashion designer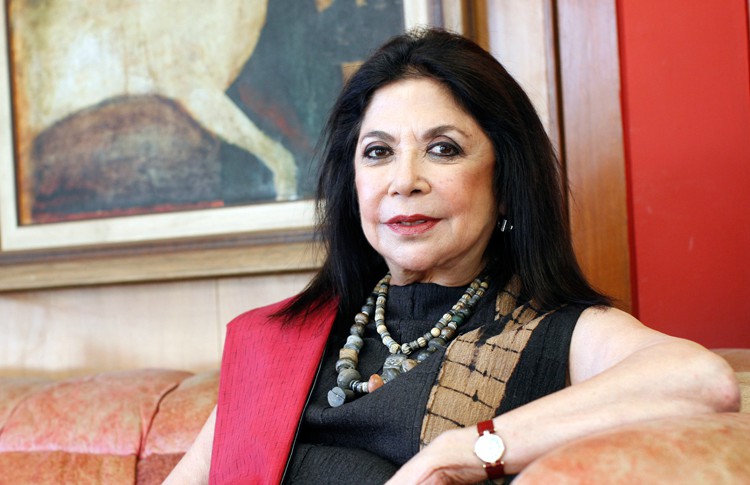 Ritu Kumar is an Indian fashion designer who began her Fashion career in Kolkata. Initially, she was making bridal wear and evening clothes. After decades, she entered an international market. She has been operating her business in several different forging cities France and New York. In 2013, She awarded Padma Shree by the government of India. About her education, she completed schooling at Loreto Convent and have done college from lady Irwin College. Later she got a scholarship at Briarcliff College in New York, where she pursued Art History.
#5 Suchi Mukherjee – Founder & CEO of Limeroad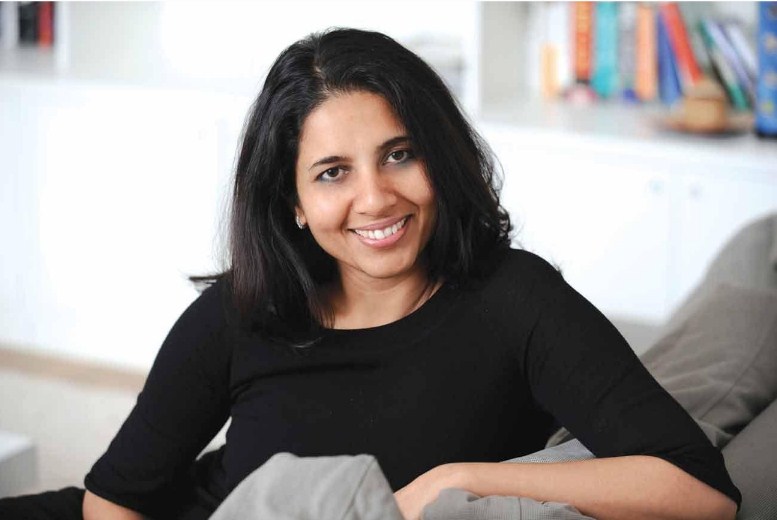 In 2012, Suchi Mukherjee created online clothing and lifestyle accessories marketplace and named Limeroad. Today this company is known as Indian's most stylish online shopping website for men and women. She graduated in economics and went to economic school in London, to pursue a master's finance degree. If we talk about his achievement, she received many awards like Coolest Start-up of the year (from Business Today), Infocom woman of the year- Digital Business, and Unicorn Start-up Award (NDTV).
#6 Indra Nooyi – The board member of Amazon
Indra Nooyi is a former CEO of PepsiCo who has joined Amazon's board of directors. After completing a master's degree from Yale School of Management, she worked as a product manager at Johnson & Johnson. Later she joined the Boston Consulting Group as a strategy consultant. In 1994, she started working at PepsiCo, later she led the company as CEO from 2006 to 2018. In Feb 2019, she elected a member of Amazon's board of directors. In 2017, She held title world's 11th powerful woman as per Forbes.
#7 Aditi Gupta – The Co-founder of Menstrupedia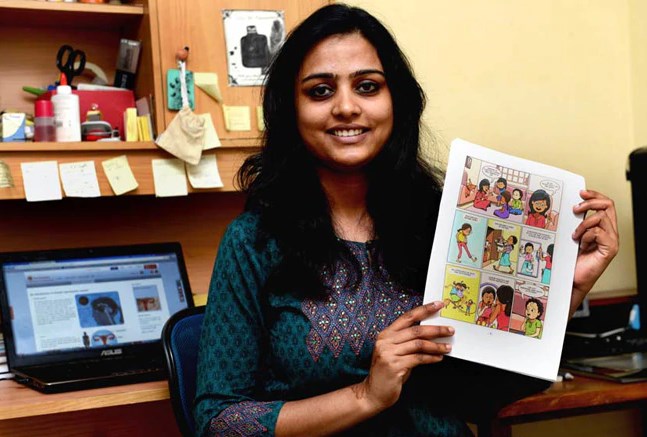 Aditi Gupta is an author and co-founder of the Menstrupedia. Aditi and her husband created a comic book to illustrate and educate girls about menstruation. Later, they created a website called menstrupedia.com. In 2014, Menstrupedia became a partner with Whisper India for their school contact program and presented "Touch the Pickle", this movement occurred in four different cities. In 2014, she launched a comic book and got pretty much success, the book has been translated into Spanish and Nepali. Menstrupedia comics are used by schools like Bright English School Ahmedabad, Ecole Mondiale World School, GlS Primary school, and many others.
#8 Falguni Nayar – The Founder of Nykaa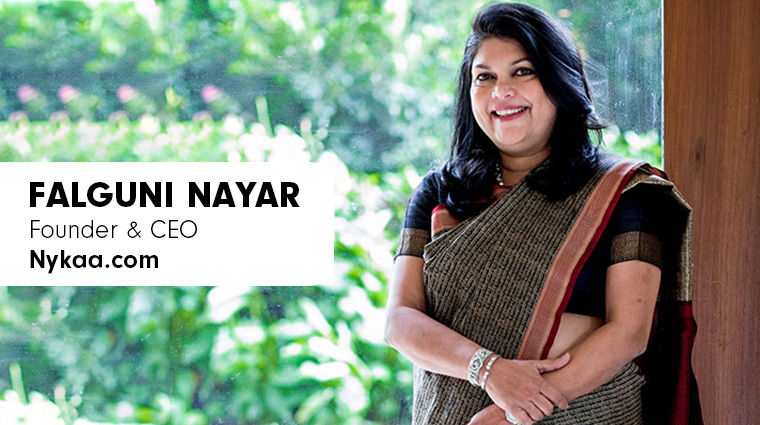 After working 20 years as an investment banker with Kotak Mahindra, she left the job to pursue her own dream. In 2012, she stared company Nykaa, which sells online cosmetic and wellness products. Today, the company has become so famous among Indian women. The company offers more than 850 brands and has introduced 35 physical stores. In 2017, she got the title of "Most powerful business "by Business Today. She also received the "woman Ahead" award at the Economic Times. Since 2014, The company has been a partner with Femina.
#9 Vani Kola – Founder, Kalaari Capital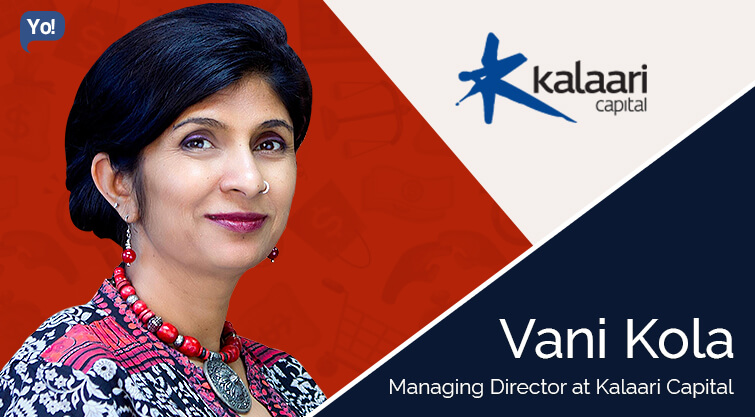 Vani Kola is a venture capitalist and founder & managing director of Kalaari Capital. She has done her master of science degree from Arizona State University. During her 22 years in Silicon Valley, she founded two company Rightwrok and Certus software. In 2006, she returned to India. In India, she started her career as a Venture capitalist, she did a partnership with NEA (New Enterprise Associates). In Sep 2012, Kalaari Capital stared operation with a 150-million-dollar fund. In 2018, She won the TiE Delhi-NCR 5th Edition of women Entrepreneurship Summit Award. She also got NDTV Women of Worth award for entrepreneurship.
#10 Radhika Ghai Aggarwal – Co-Founder & CMO, Shopclues.com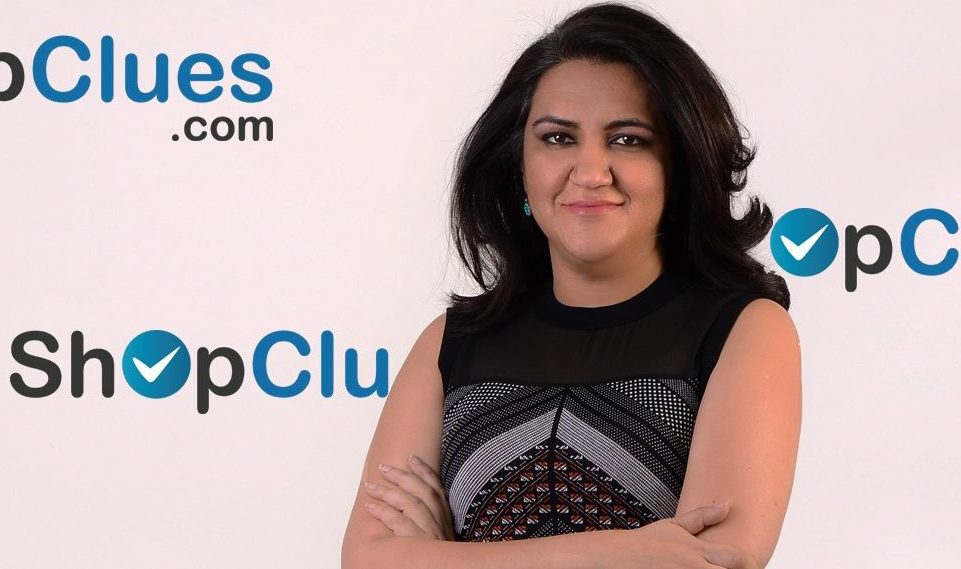 Equipped with more than 15 years of marketing experience in several industries such as Fashion & lifestyle, advertising & public relations, and others. She became Co-founder of Shopclues.com. In 2011, the company was founded in Silicon Valley. Today, this e-commerce business has become India's largest fully managed marketplace and has over 7 million visitors each month. The company serves more than 9 thousand cities. She has done MBA from Washington University. Her achievement makes her innovative tech women entrepreneurs in India.