Creating your own small outdoor garden is satisfying , out of your busy life, when you reach your home you feel peace in that corner which you created your self with some inspiration. Make your tiny green look stunning garden. With a dose of creativity and a few smart furniture choices, your every small effort for your garden can be picture-perfect in no time, We would like to join you built your small brilliant space-saving outdoor garden/peace place.
This article will cover some genius garden hacks, stylish decor and unique planters that will give a petite space some grand style. These small garden ideas have more than enough inspiration to bring style to your home, regardless of your design aesthetic.
Not sure where to begin? No problem, we promised that we will help. lets start with inspiration.
1. Lattice Green Wall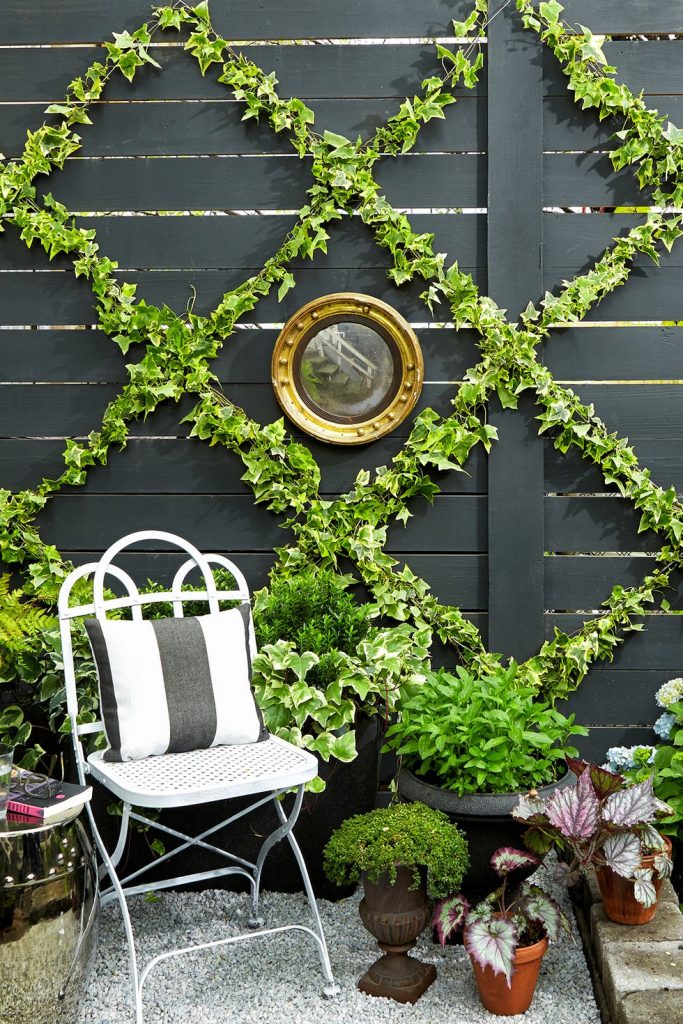 Obsessed with lattice? For an unexpected touch to your garden, let the pattern set the foundation for a green wall.
2. Fold-Out Shelf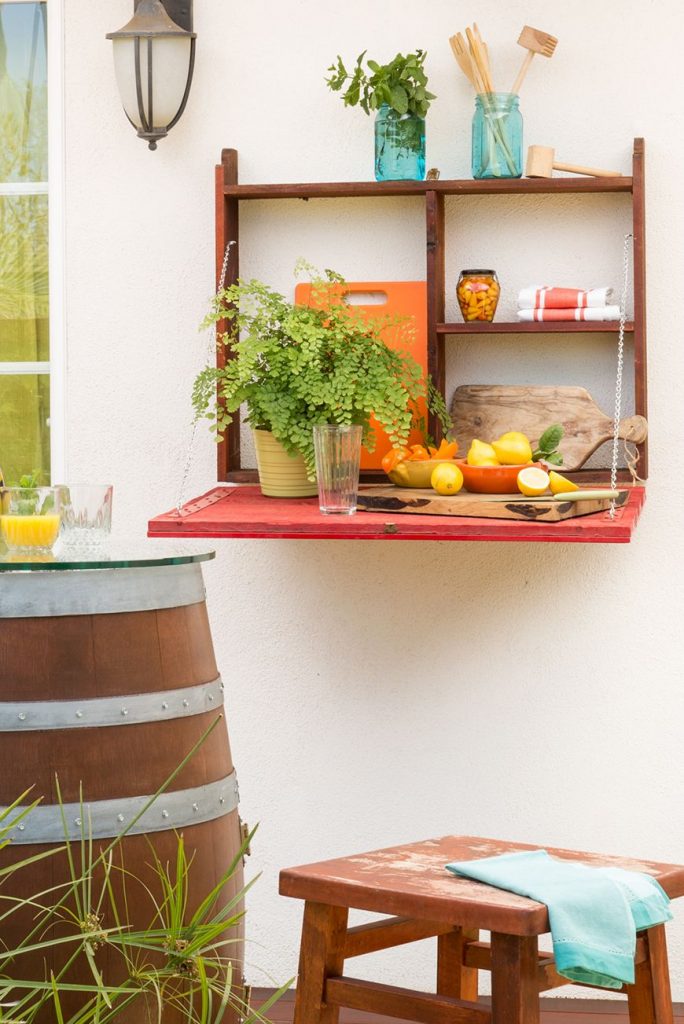 You can't go wrong with taking advantage of outdoor wall space. A simple fold-out shelf can serve as the perfect spot to display small plants and outdoor entertaining essentials.
3. Patterned Hanging Planters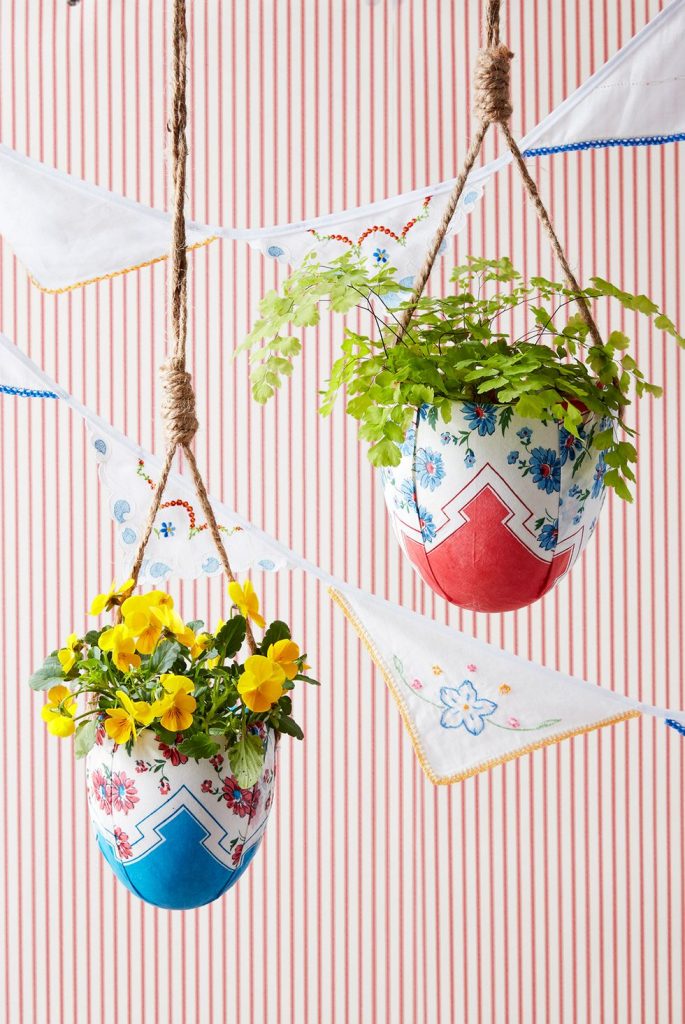 Enhance greenery or statement floral arrangements with a pair of potted hanging planters.
4. Hammock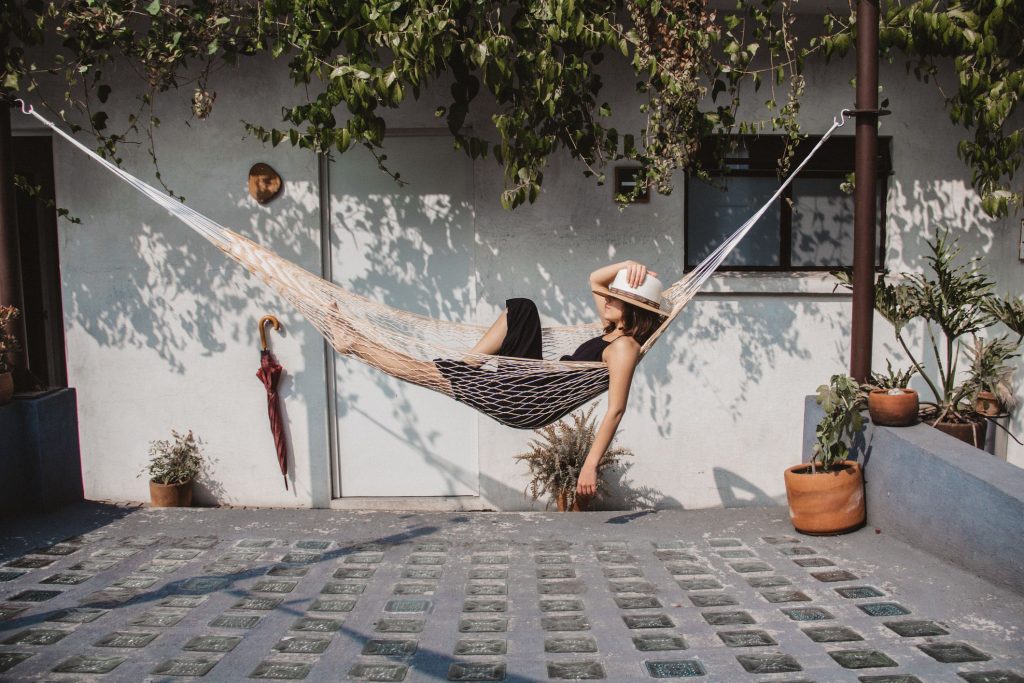 Play up your garden's cozy factor with a stylish hammock, designed for an afternoon nap or getting lost in a good book.
5. Globe String Lights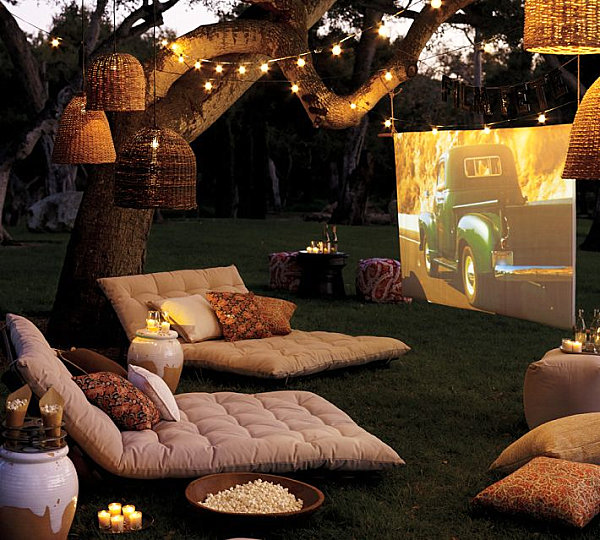 Any outdoor gathering would be so much more fun if classic string lights are in the mix, whether you choose to hang them on a fence or under a pergola.
6. Fence Planters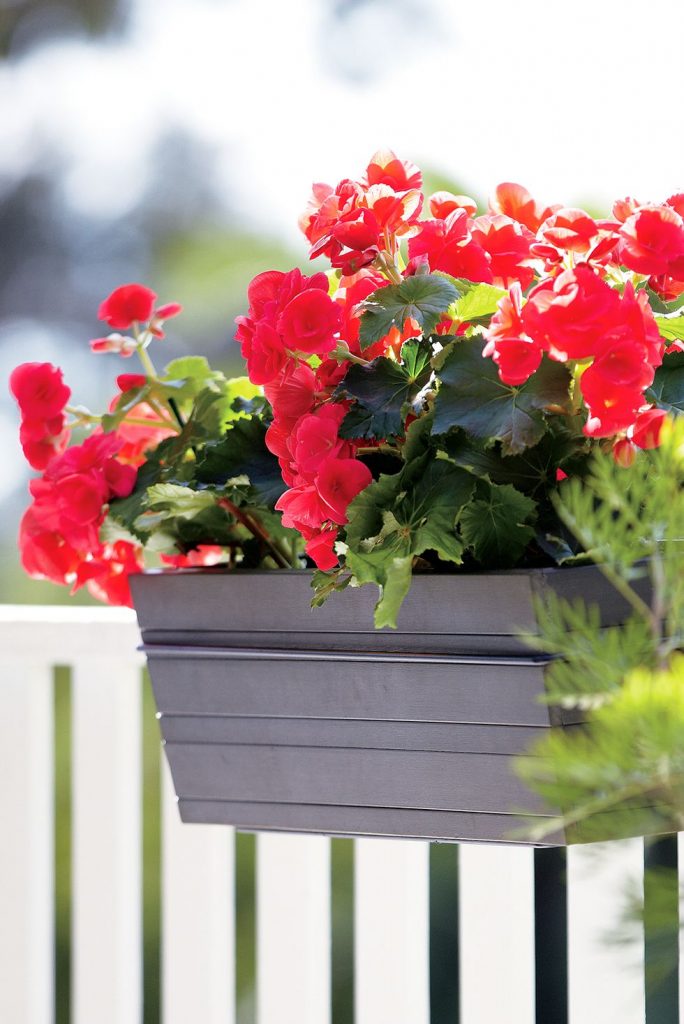 Window boxes can be used in so many creative ways. Fill one with vibrant blooms—a great match for a white picket fence.
7. Vibrant Chairs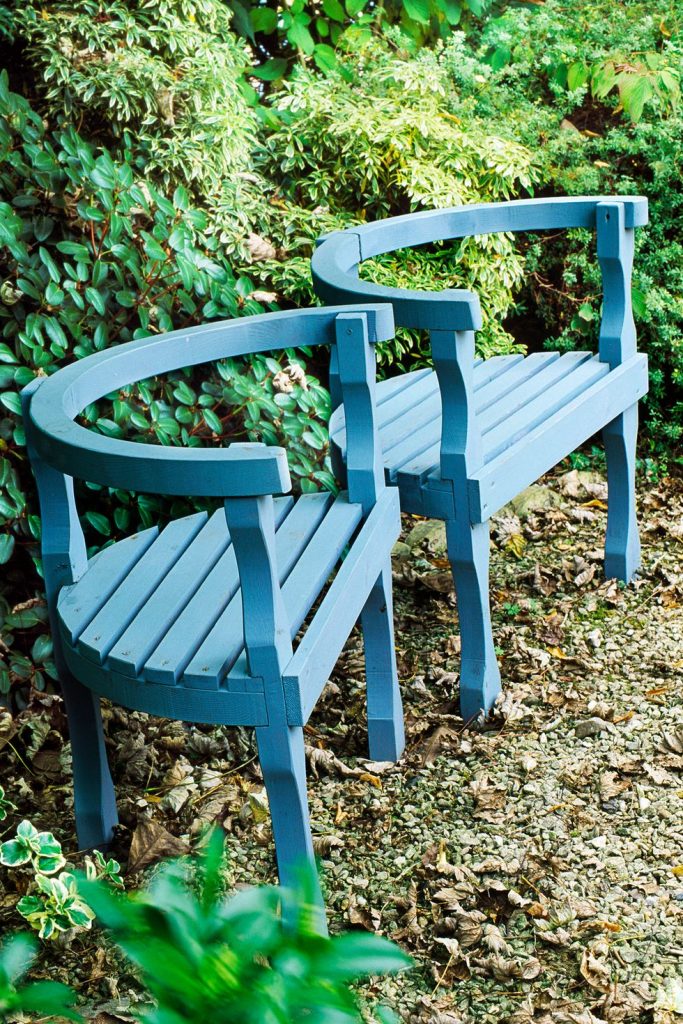 Outfitting a small space doesn't mean you have to settle for drab furniture. The brighter, the better is the way to go to bring your space to life.
8. Flower-Filled Planters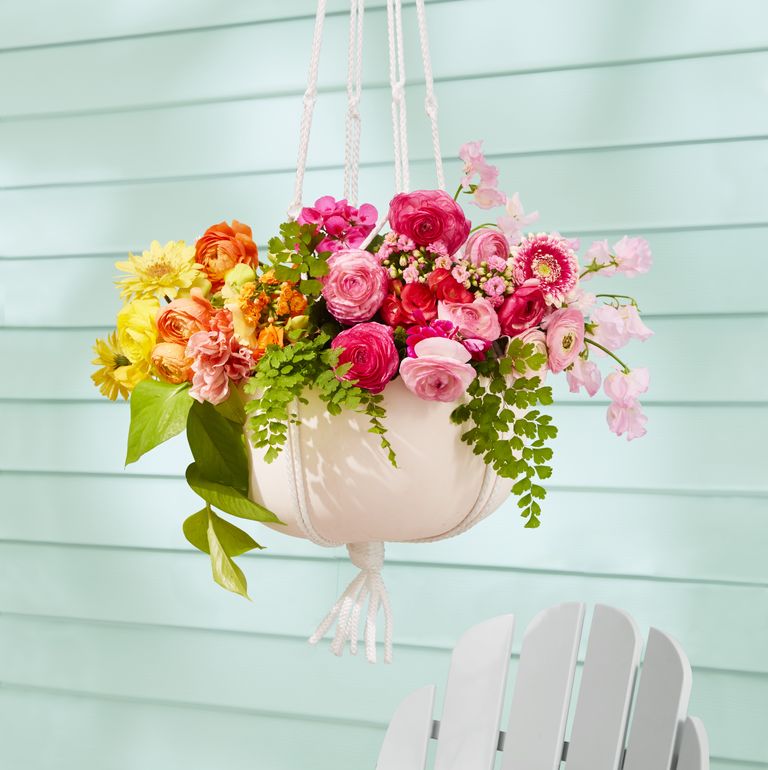 Instantly boost your home's curb appeal with bright blooms on each side of your front door. Expecting guests? Steal these tricks
from our home team: Add stems from a supermarket bouquet for extra fullness and mint for a fragrant burst.
9. Square Foot Gardening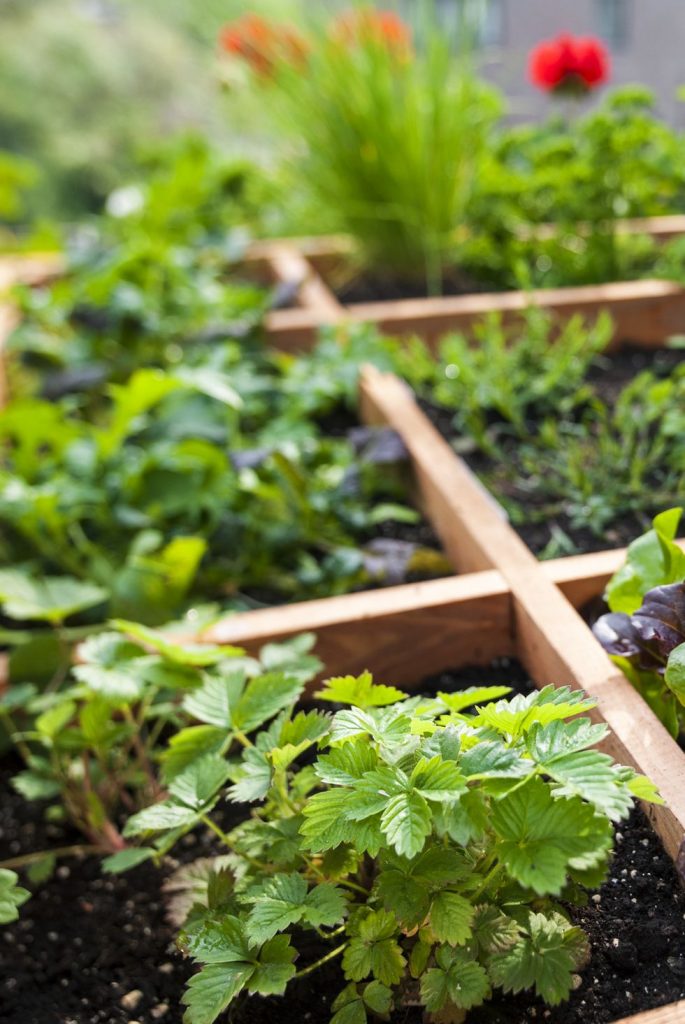 This highly efficient method divides raised beds into a grid. Vegetables then get planted in one or more squares at a density based on plant size (e.g., you'd plant about 16 radish seeds per square, but only one tomato plant).
10. Companion Planting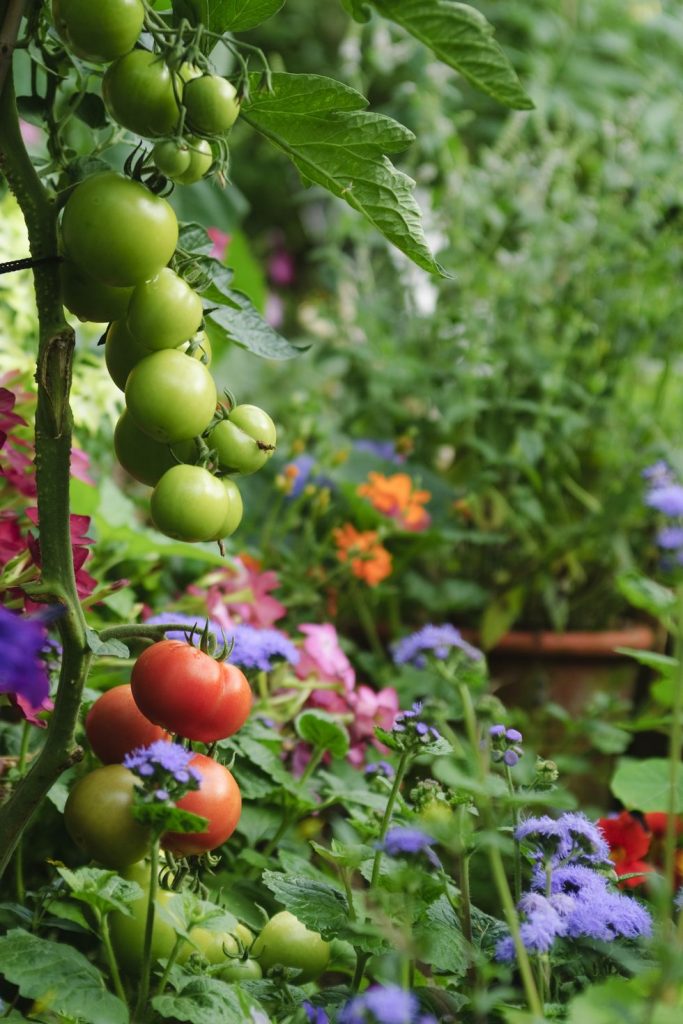 Placing flowers and veggies together in the same beds doesn't just save space. It'll help boost your yields and keep plants happy by attracting more pollinators.
11. Porch Plants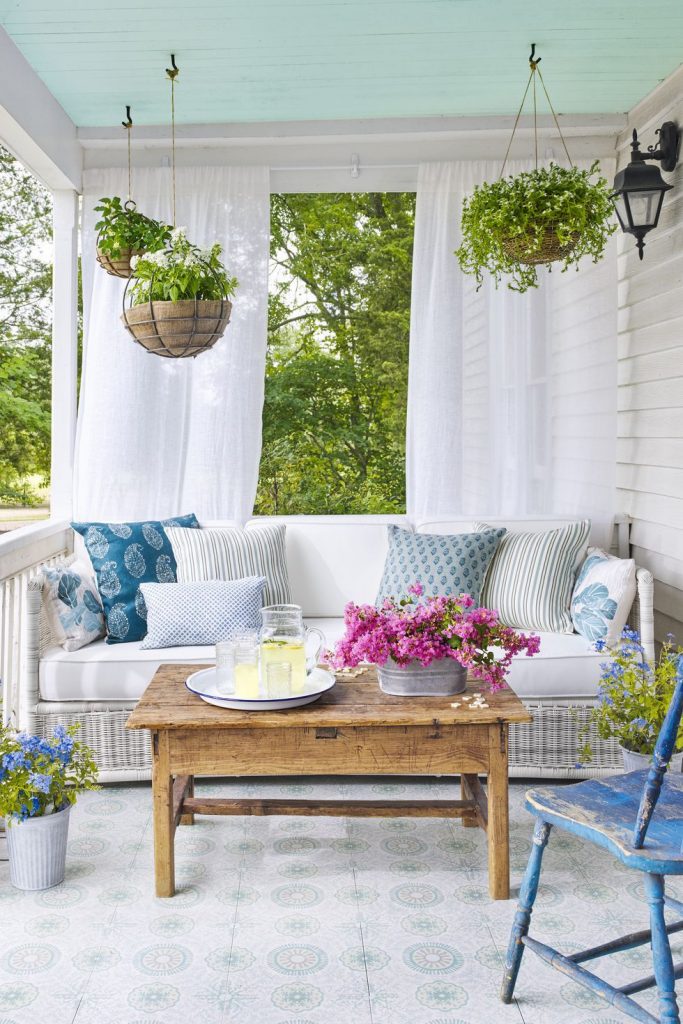 If you don't have space on the ground for the garden of your dreams, use porch ceilings to display your plant babies in hanging baskets.
12. Vertical Planter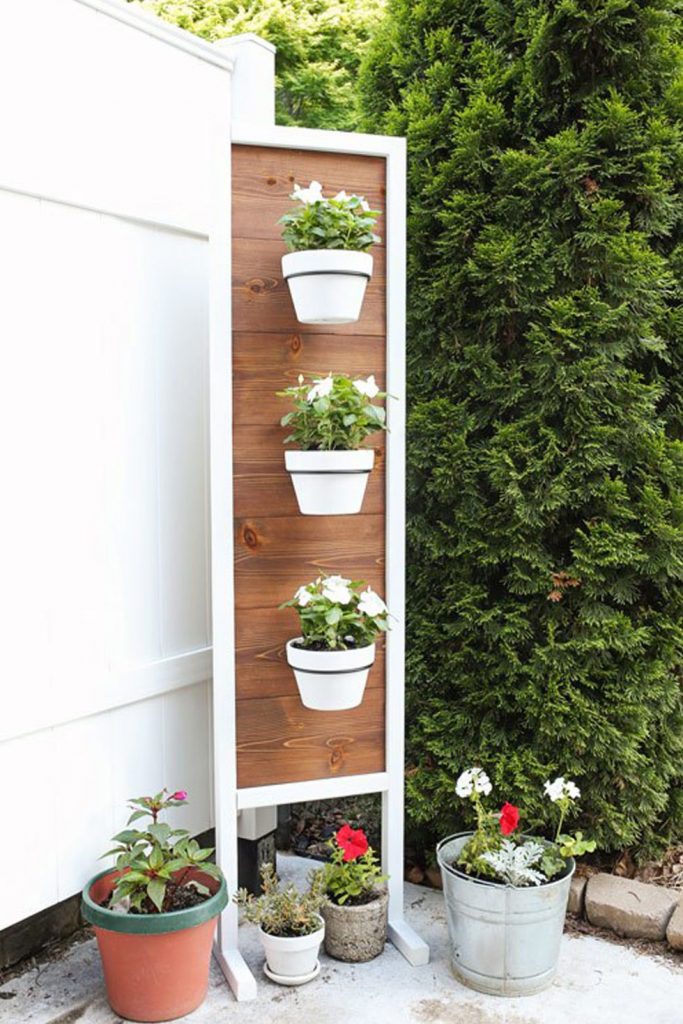 Not only does this DIY take up less surface area than multiple pots on the ground would, but it can also serve as a privacy fence for nosy neighbors.
13. Window Boxes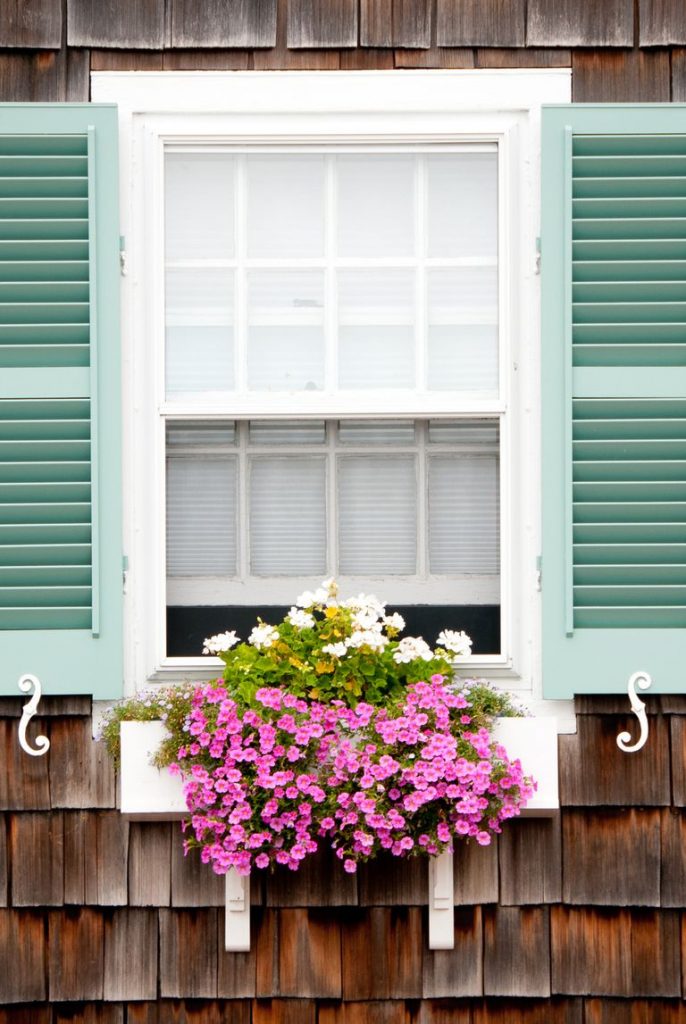 You don't even need a yard to wake up to a view of blooming flowers every morning. Flowering annuals like geraniums, marigolds, wax begonias, coleus, scarlet sage, and flowering tobacco are all good choices.
14. Ladder Garden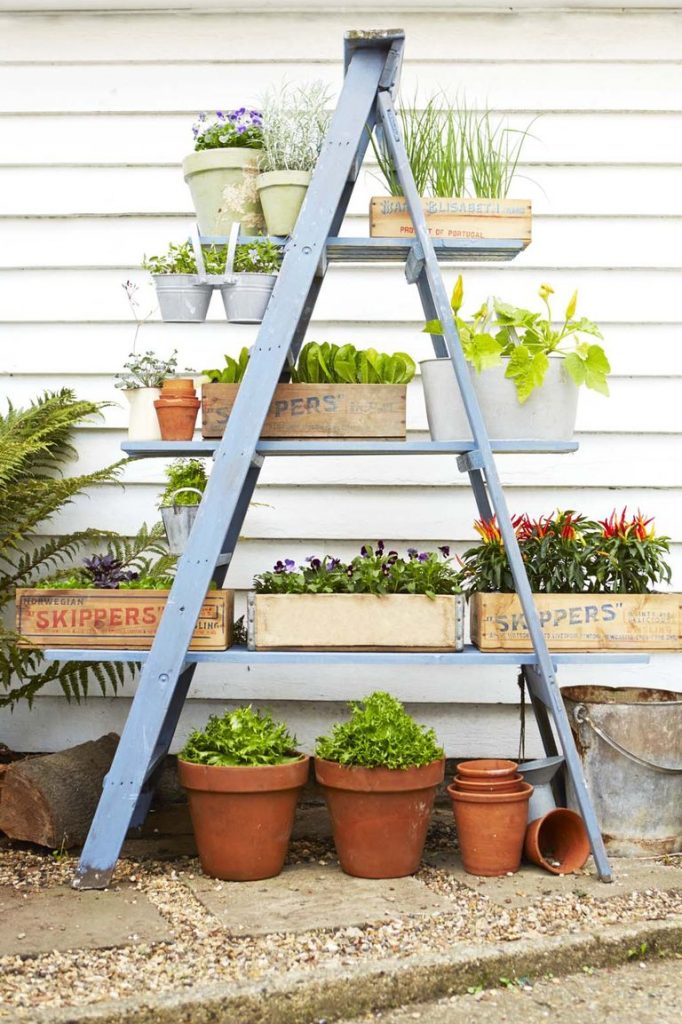 Turn a wooden ladder into a space-saving stand for flowers, veggies, and herbs with just a few boards and a coat of paint.
15. Climbing Plants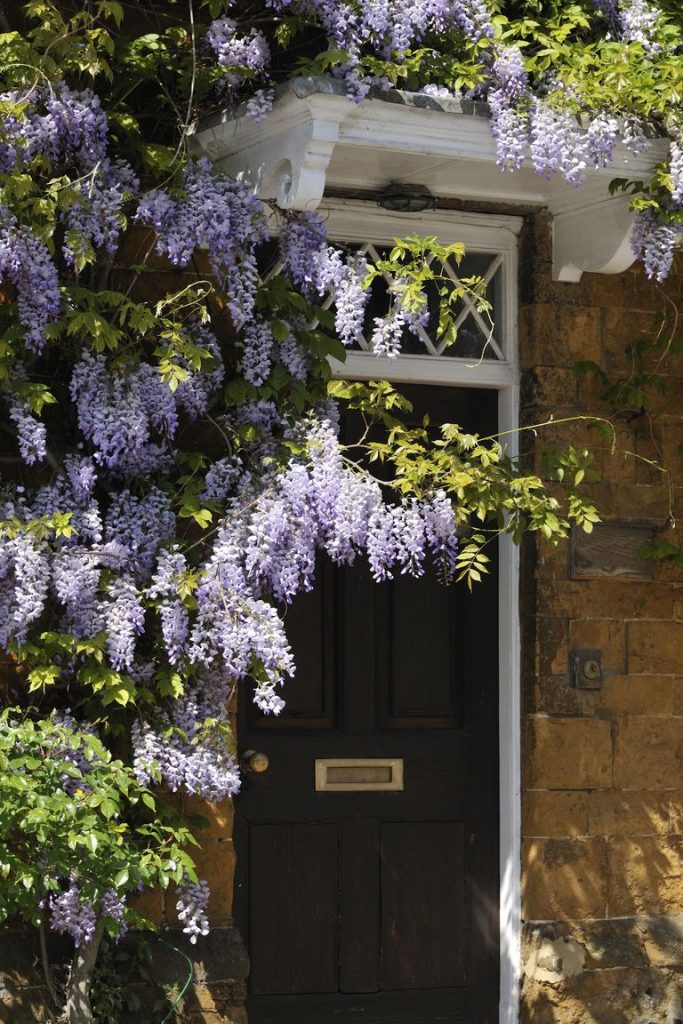 Train wisteria to grow over the front door, liven up a bare wall with bougainvillea, or let clematis climb up a mailbox. A simple stake in the dirt is all the trellis you'll need.
16. Plant-Filled Furniture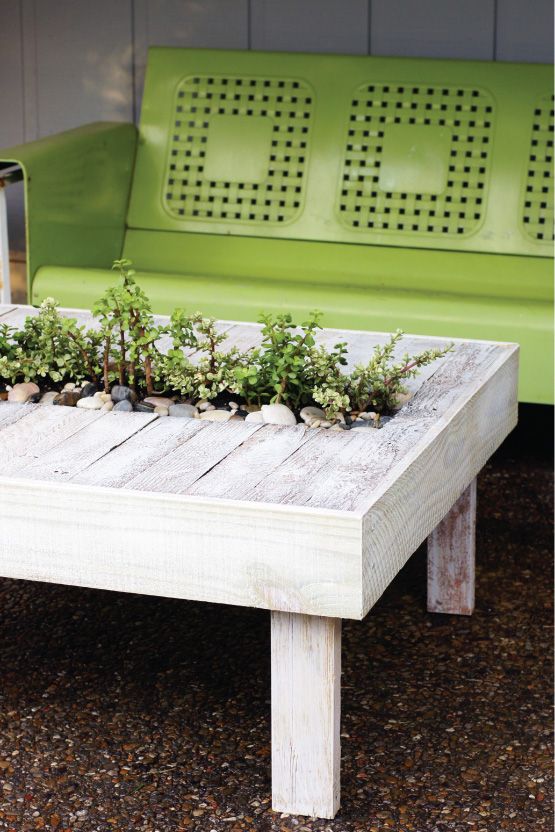 This clever table works hard for your yard: Not only is it a neat way to showcase plants, but it's also a nice spot to place your book as you sip lemonade.
17. Vertical Garden In Terrace
An ideal fit for those who live in urban areas and want to utilize their small balcony or a rooftop. With minimal space and efforts, it adds a charm to space. It usually suits with the wooden railings as well as the bamboo-made background ventilated slabs. It is perfect for the villa, resort, and lavish urbanized terrace homes. Also, good leisure amid nature can be spent with family and friends during lunch as well as dinner time.
18. Levels In Terrace Gardening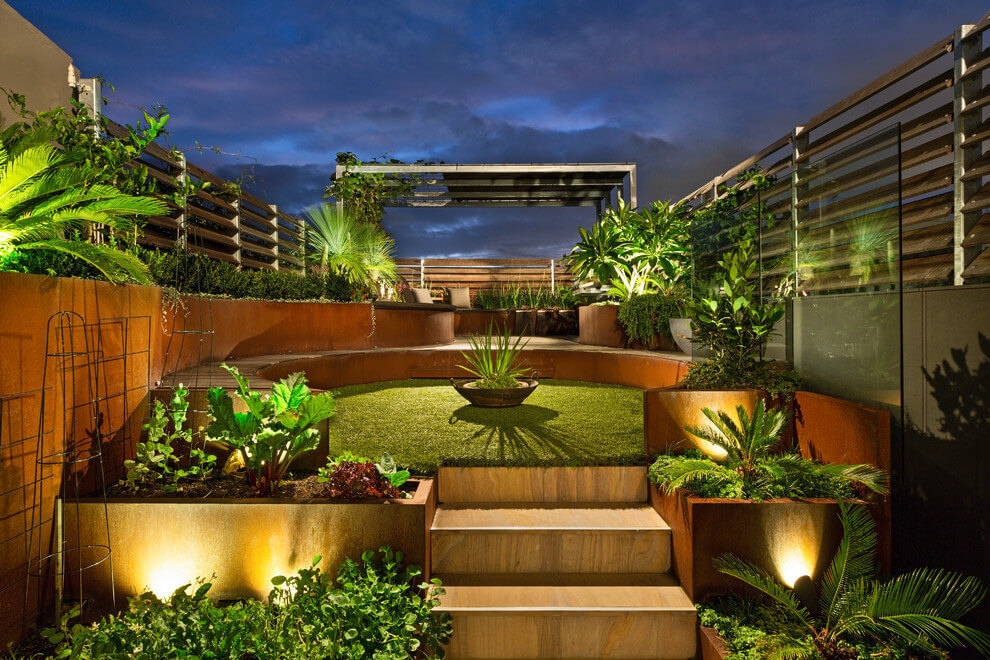 Levels in Terrace Gardening may be either at the base level i.e. at the ground level, above the ground level or below it. Designing these levels needs a certain knowledge of the overall floral topography and the operational study of steep and slopes. Different types of plants according to their respective needs are leveled at the terrace. Glowing light fixtures amid the plants add exceptional scenic beauty to the terrace. It is more ideal for lavish terraces may be at the office outdoor or the outdoor of a luxurious villa.
19. Built-in Planters and Benches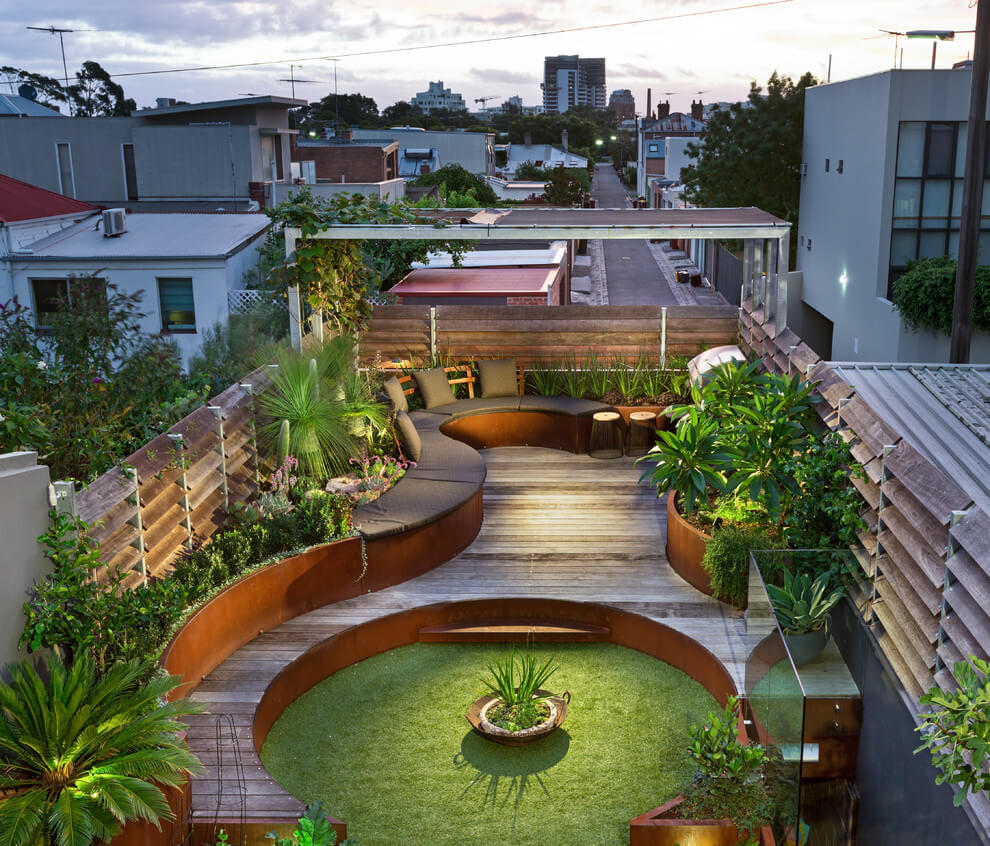 Built-in planter and benches effortlessly modify your outdoor living space from monotonous to interesting. When you add the built-in planters to your backyard, veranda, or deck, you can put on lots of greenery floras and it saves the space. It gives textural assessment with the wooden fence, the flowers, the grass, and the feathery, fern-like plant leaves. Also, it creates an environmental charm and is perfect for spending time with family and friends amid nature.
20. Raised Bed And Green Walls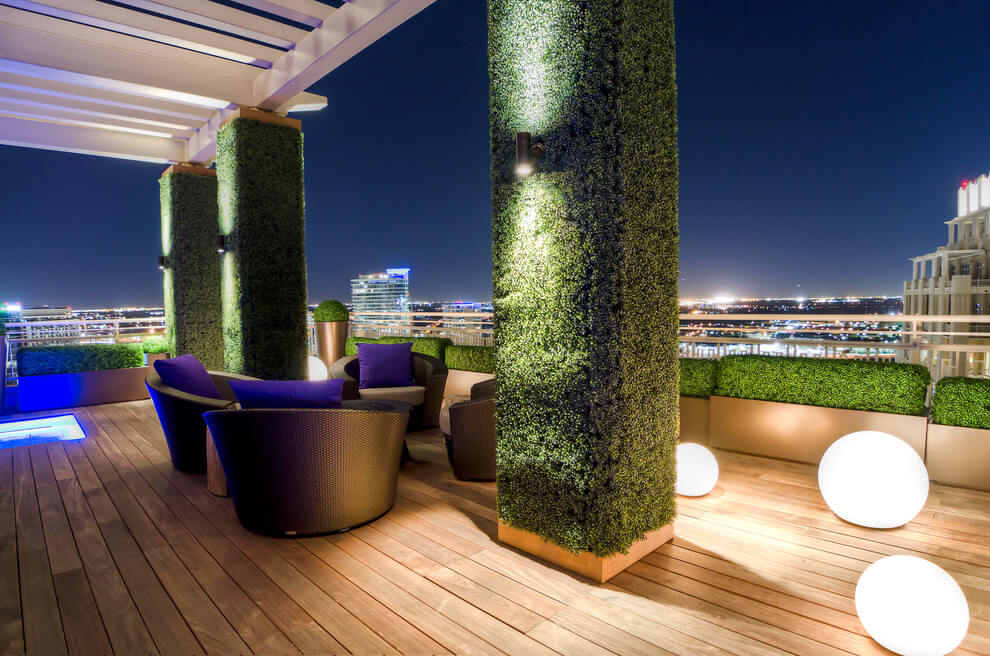 Eye-catching green living walls and raised beds around the periphery of the terrace creates visual interest. The pleasing view along with statement light fixtures gives an optimistic pleasure and a sense of serenity. It is ideal for friends as well as a family to get together and spend some quality time. Also, it is a great way of including terrace gardening ideas in beautifying your home. Also, it helps you stay connected to nature in these busy urban lives.
21. Green Wall In Modern Balcony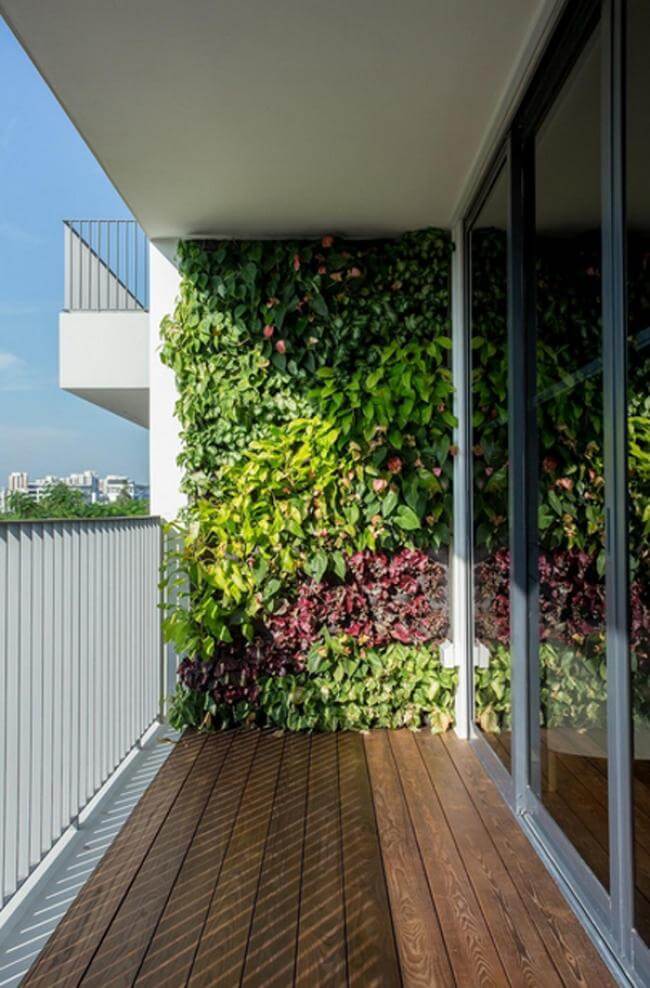 How you will create a very unique balcony garden? You can try to change the looks of any particular wall of your balcony garden as shown in this picture. Green wall in the modern balcony is a very unique and great idea to decorate the balcony garden.
Therefore, This information about some magnificent and amazing garden ideas can increase the overall value of your home. Giving you perfect peaceful evenings and perfect week offs.