Sadly, i have to say : "The chances are very high", after what i have seen yesterday after 5 pm . The only way we can celebrate victory over This situation is not celebrate now! just stay at home, minimum requirement 15 days. if we don't follow lockedown for few days chances are we have to used to lockdown life style for lifetime(might be short life)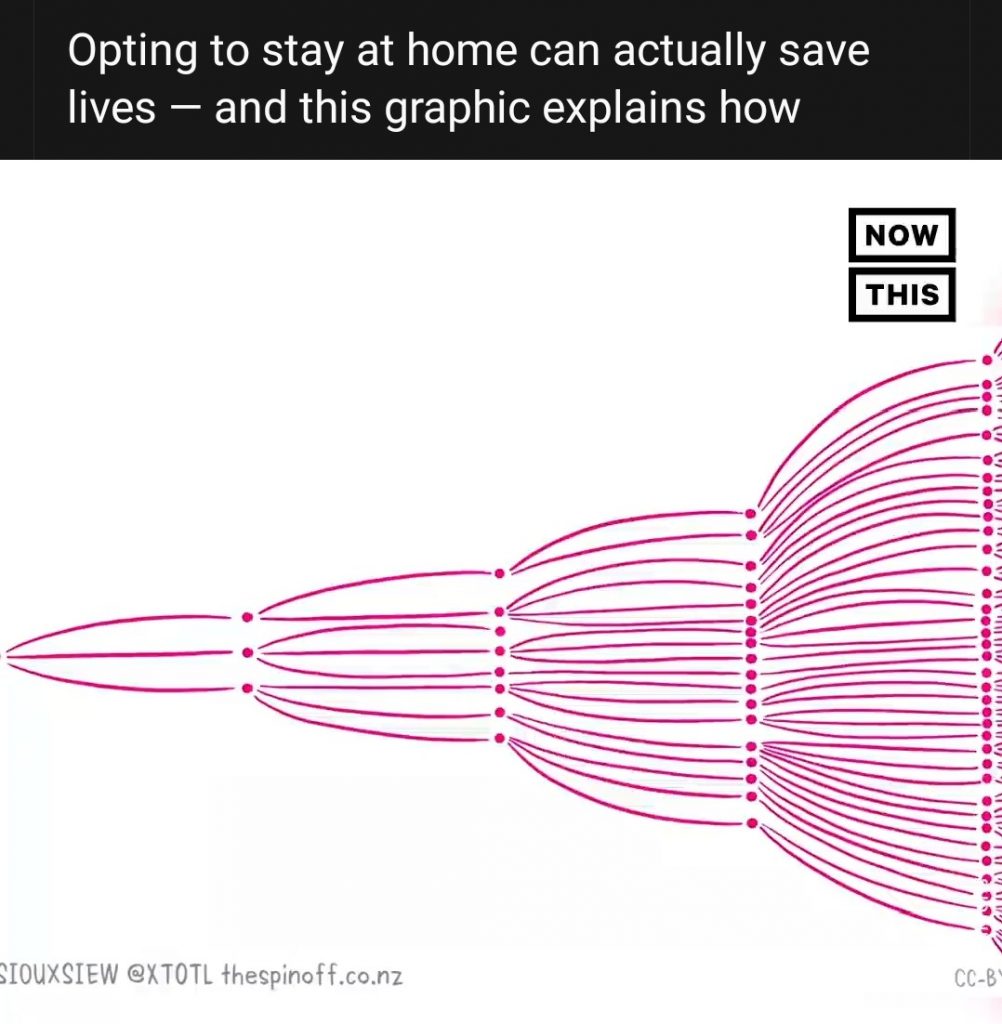 My grandmother is desperate to visit my aunt in another city inspite us convincing her not to do it. She is fully convinced that she will not catch corona since she has a mask on and her God is there to protect her. There are so many like her who are not understanding the gravity of the situation.

The father of a bride was booked in Mumbai for having a wedding amidst lockdown.
Family members of positive patients are flouting the quarantine purposefully.
People are knowingly taking paracetamol before thermal screening to avoid quarantine.

India has one of the lowest testing rates in the world. Asymptomatic people are found to have more viral load in a study hence are no less than walking hazards.
This is another level of stupidity. #Covidiots. People coming out with utensils to do Garba on roads, taking out processions shouting "Go corona go", celebrating corona festival and what not. Seriously people?
If you think these people are illiterate, check this out even the DC and SP taking out processions amidst lockdown
---
People think 14 hour isolation was sufficient to ward off corona while the reality is
There is so much mis information floating around the social media like government will spray medicine from aeroplane, someone has found a medicine, there is a cure in an intermediate book that experts have to keep fact checking people.
And finally this.
There is nothing wrong in asking people to stay indoors except that he is not the president of Italy but the president of Brazil and this is an old picture where he was crying because of a totally different issue not related to corona.
Administration has to resort to beating people who are venturing out on the roads for nothing. This entire corona lockdown is a joke for many people, it is like a holiday to enjoy their free time.
The Only way to control the spread of disease is to ramp up the testing, follow agressive lock downs for atleast a week or more, ban all modes of transportation except for the vendors of essential commodities, issue legal charges against those flouting the norms.
This is a very crucial time for all of us, we have to fight this together to avoid us getting to the third stage.
post Credit : https://www.quora.com/profile/Vidhi-Khandel
However while being at home i heard few cases that Police has given much power and they are doing great in controlling people not to roam around by hook or crook , feeling good.
Co-Operate People! | Stay Home | Stay Away from Fake news | Don't Spread Fake news.